Piping
Robert Griggs Plumbing & Heating, LLC can handle any of your piping needs. With our own excavating equipment, along with our own electric scissor lift, we can service or install any type of pipe in just about any place, from 10 feet deep in the ground, to 30 feet up in the air. Our employees are confined space and aerial lift certified, so we are able to access pipes anywhere. Plus we have the tools and knowledge to service and install just about any type of piping. We work on: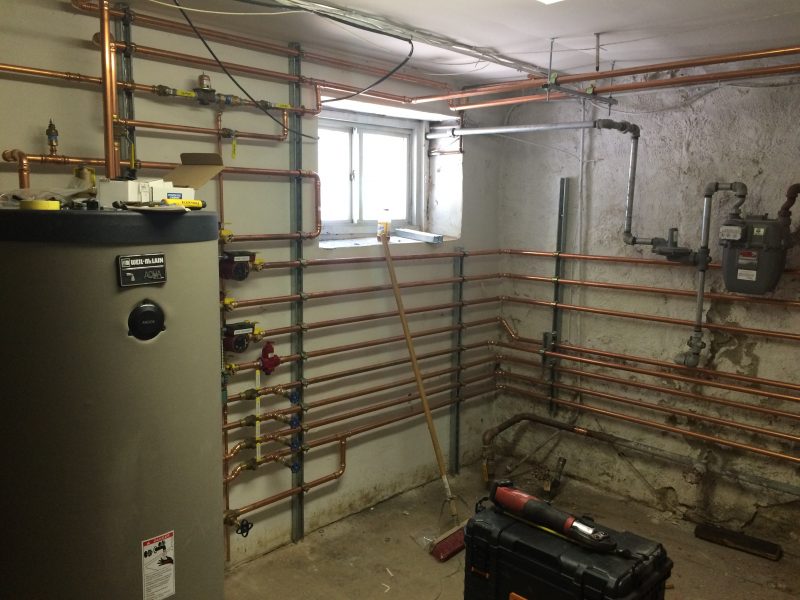 Acid Waste Piping
Air Lines
Condensate Piping
Contaminated Waste Piping
Expansion Joints
Floor Drains
Gas Booster Systems
Gas Regulators
Grooved Pipe
Hot Taps on Gas and Water Lines
Hydrants
Leak Repairs
Medical Gas Piping
Stainless Steel Piping
Pipe Freezing/Thawing
Pipe Fabrication
Pipe Insulation
Pressure Testing
Process Piping
Septic to City Sewer Conversions
Steam Lines
Storm Drain Piping
Strainers
Underground Piping
Valves
Water Meters
Welding
Well to City Water Conversions
Contact us today to plan your next piping project.