Directional Drilling
Robert Griggs Plumbing & Heating has equipment to install new underground pipes without costly excavations that damage finished surfaces such as pavement, landscaping or flooring. We can horizontally directional drill (HDD) to install new water, gas, sewer and conduit pipes from ¾" up to 4". We are able to install a new pipe while keeping an existing pipe operational, with minimal down time.
Using our minimally invasive technology, we are able to dig a hole at either end, and drill a hole between the two areas. We then install new piping without damaging parking lots, driveways, concrete floors or landscaping. We are able to save our customers money on restoration costs and give them a brand new pipe. We have saved customers from tearing up parking lots, driveways, basement floors, classroom floors, trees and expensive pavers and landscaping. We have been able to install new pipe from the curb to stub up through the floor in the middle of a building, without trenching.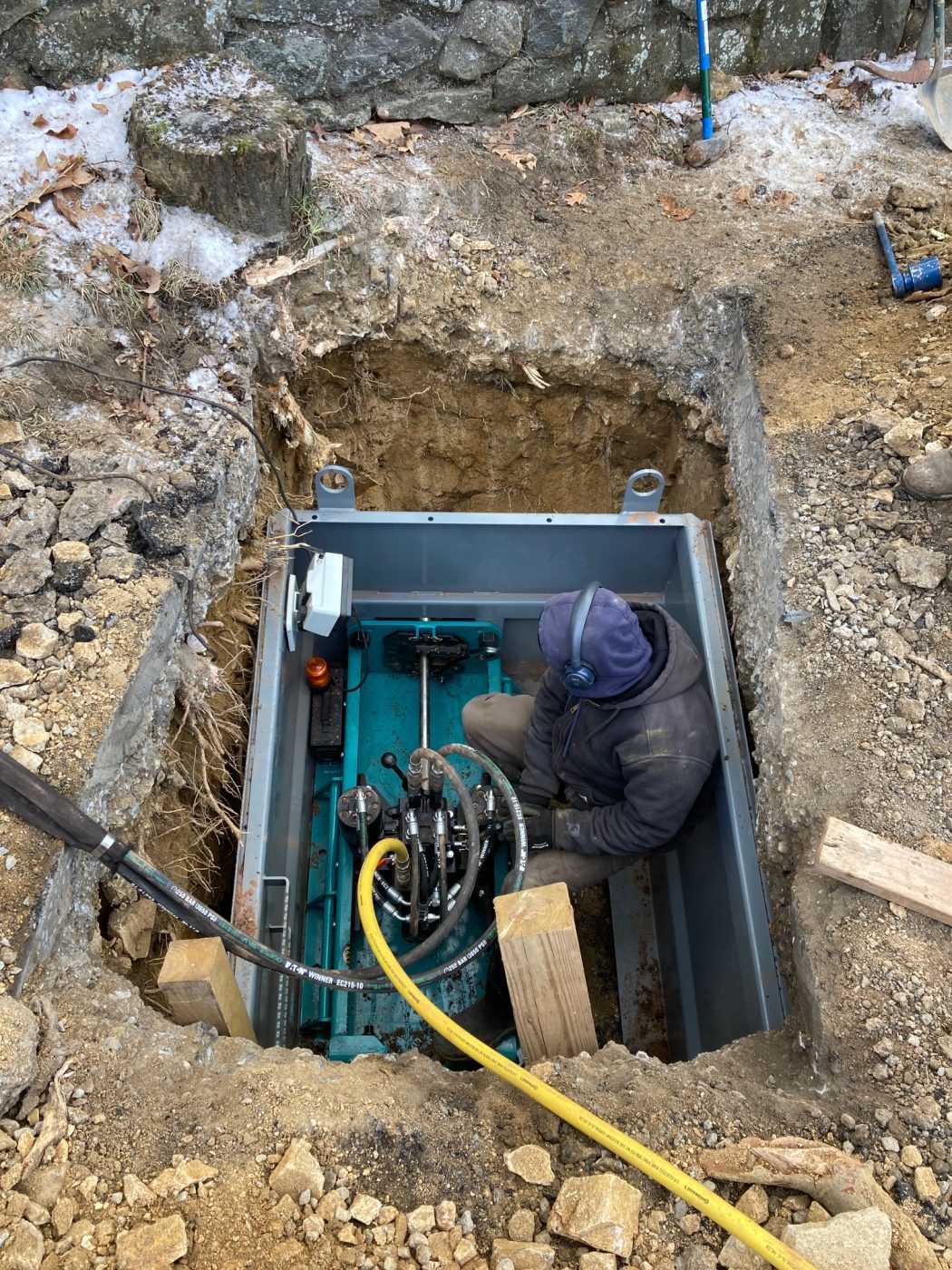 Our directional drilling services include:
Cable and Phone Lines
Drain Lines
Electrical Conduit
Fiber Optic Lines
Force Mains
Gas Lines
Geo-thermal Piping
Lead Service Line Replacements
New Pipe Installations
Process Piping
Sewer Lines
Water Lines
Contact us today to see if directional drilling will work for your project.