About
Established in 2002, we are a full service plumbing, heating, mechanical and boiler contractor. We serve both the public and private sector, specializing in industrial and educational facilities. We have a cooperative purchasing contract with the Hunterdon County Educational Services Commission for plumbing work that covers Middlesex, Mercer, Somerset, Hunterdon, Morris and Union Counties. We also have a cooperative purchasing contract with Ed Data Services that covers Hunterdon, Mercer, Middlesex, Monmouth, Morris and Sussex Counties.
Some of our services include: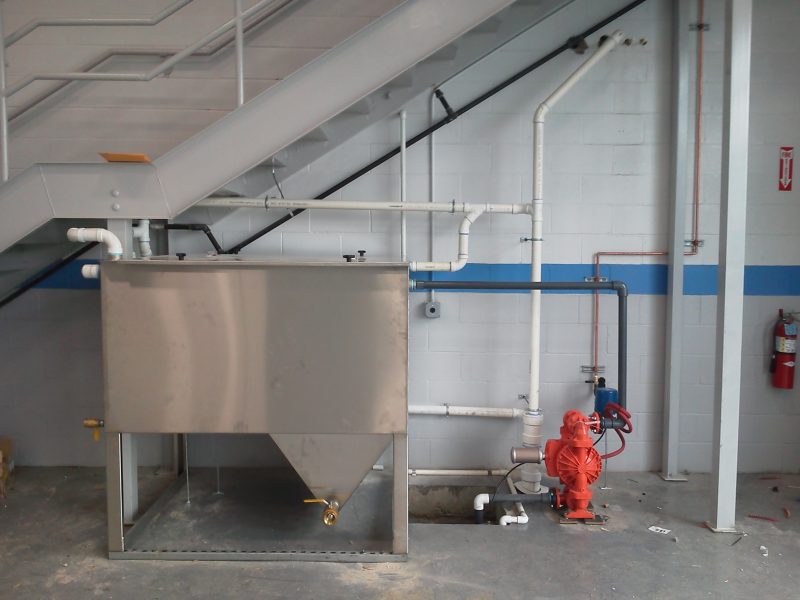 Piping
Boilers
HVAC
Pumps
Water & Sewer Lines
Plumbing
Gas Piping
Medical Gas Piping
Mechanical Work
Trenchless
Bottle Filling Stations
Hot Water & Steam Heating
Backflow Preventer-Certified
Material & Equipment Sales
Directional Drilling
We do prevailing wage and open shop projects. We have DPMC and SDA Classifications with a rating of $5,000,000. We do all types of projects from brand new buildings to renovations to additions to service calls to equipment replacement or repairs. We have our own excavating equipment, and perform many sewer, water and utility work projects. We are also registered with the State of New Jersey as a Small Business.
We are certified to inspect, test and repair backflow preventers, along with being licensed as a Medical Gas Installer, and have certified brazers on staff.
We are licensed to pump out sewer and septic waste with our vacuum truck. We can also perform vacuum excavation where digging with conventional equipment is not ideal, or there are other utilities in the way. We have our own equipment to do trenchless work, including pipe bursting and horizontal directional drilling. We are able to install and replace pipes that are not easily accessible, or under pavement or other surfaces, without disturbing the finished surface above.
Licenses
New Jersey Master Plumber License #11621
New Jersey Master HVACR Contractor License #2483
New Jersey Medical Gas Installer License #0189
NJ Solid Waste Transporter License #005546
Certified Backflow Preventer Inspector