Utilities
Robert Griggs Plumbing & Heating, LLC offers a full line of site work and utilities services. We are able to offer a complete package of services to get any project completed on time and on budget. We are able to locate pipes, gain access to them, and repair or replace them, or install new piping. We have the technology and equipment to be able to perform the whole job. We can remove whatever is in our way, get to the piping, and repair whatever needs to be removed to perform the work.
Our utility services include: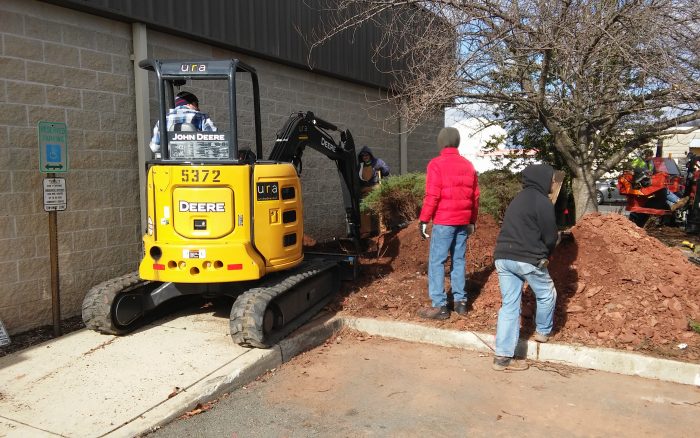 Concrete Pouring
Concrete Removal
Concrete Saw Cutting
Conduit
Confined Space Entry
Core Drilling up to 12"
Excavating
Fire Hydrants
Manholes
Pipe Directional Boring
Pipe Repairs
Storm Drains
Trench Drains
Trenching
Underground Leak Detection
Underground Pipe Locating
Utilities
Valves
Contact us today to plan your next utility repair or new installation project.